Driver Education
Pierz Schools offers Driver Education for students through community education. Students must be 14 years old on the first day of the 30-hour classroom instruction. Students must be 15 years old to take the permit test, either at school or at a local DMV office. Once students have a permit and have completed hours of practice driving with a parent or guardian, students can sign up for Behind the Wheel (BTW).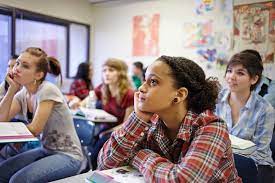 The 30-hour classroom course is offered in the summer only. Students can register in late spring of each year. Dates and times will be posted in the school's online webstore. Each session will offer 11 three-hour sessions. Students need to choose a session where they can attend ten sessions. A student must be at least 14 years old on the first day of class. Classes are held in person at the Pierz High School for Pierz school district students.

Students who wish to take the classroom portion during the school year can check with the various driving schools in Brainerd, Sartell, St. Cloud and Mille Lacs. Some of these schools offer various locations and online options.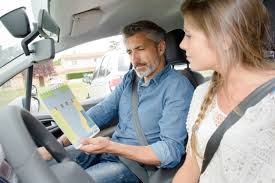 Behind the Wheel (BTW) is a six-hour course where students drive with a certified instructor just prior to their scheduled road test. BTW is completed in three sessions and offered after school and in the summer. You must pay the BTW wheel fee in the school's online webstore far enough in advance to allow time for scheduling. Sessions fill quickly and while they take place a few weeks prior to your road test, you should be scheduling these hours months in advance. The school is currently booked until summer of 2023.

Students should have the majority of their practice hours completed with a parent or guardian. BTW is not intended to be your introduction to operating a motor vehicle but rather consider the time as an opportunity to practice for the road test.

To sign up for Behind the Wheel, complete this form.

Once you are scheduled for behind the wheel hours, it is important to note that if you do not show up for any reason, we cannot guarantee make-up hours within a specific window due to the large number of students we schedule. You may be charged an additional fee if the instructor is waiting for you and you do not show without notice.
The driver's permit can be applied for at the age of 15. This is done by taking the permit test. The permit test is offered at school through community education and appointment times are before or after school. These options can be found in the school's online webstore. The fee is $10 for each test. The permit test can also be scheduled at no cost at a local DMV office.

Once the test is passed, the student must appear at the DMV with a parent or legal guardian to apply for the permit. This is when the student's picture is taken and they are legally able to drive with another legal driver. The student must present the blue card at the DMV showing proof that they have completed the 30-hour course.